Harville Hendrix Ph.D. and Helen LaKelly Hunt Ph.D. are internationally-respected couple's therapists, educators, speakers, and New York Times bestselling authors. Together, they have written over 10 books with more than 4 million copies sold, including the timeless classic, Getting the Love You Want: A Guide for Couples. (Get ready for the 30th Anniversary addition of this book coming in January!)  In addition Harville has appeared on Oprah 17 times! Anyone who knows me knows I'm obsessed with Oprah so I'm extremely envious of this.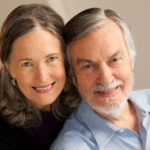 Harville and Helen co-created Imago Relationship Therapy which is a form of relationship and couples therapy that focuses on relational counseling to transform any conflict between couples into opportunities for healing and growth.
They are the co-founders of Imago Relationships International, which is a non-profit organization that has trained over 2,000 therapists and educators in 51 countries around the world.
Harville and Helen also co-created the non-profit organization, RELATIONSHIPS FIRST, which helps people learn how to connect through their differences. Using a simple three-step process called "Safe Conversations," they teach people how to become more present in all of their relationships.
To demonstrate the impact that better communication can have on a large population, they co-initiated SAFE CONVERSATIONS as a city-wide experiment to raise the joy index of the entire city of Dallas, Texas.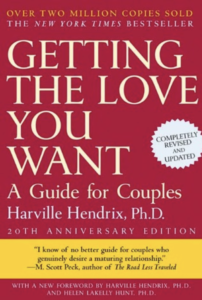 So these guys know their stuff.
However, marriage—even for marriage experts—isn't always easy. Just like any other couple, Harville and Helen experienced a power struggle where they attempted to change, coerce, and threaten each other to be "more like me." Sound familiar to anybody?
20 years ago, after a decade of marriage, they found themselves teetering on the brink of divorce. Ironically, it was their own teachings that made the biggest difference in turning their relationship around. And they now enjoy a true partnership that has lasted over 30 years and are happier than ever.
So in today's episode they share not only their expertise through working with other couples but also from their own personal journey.
---
In today's episode we explore:
Why we choose our partners (this one is fascinating!)
How our childhood effects our relationship
The one thing they did that completely transformed their own relationship
Why we're such bad listeners
How to re-romanticize your relationship
And much much more.
So excited to share these guys with you! Let me know what you think!
---
Listen Here:
---
Let's Connect!
I would love to hear your feedback and get to know you guys so if you have topic requests or guest suggestions or just want to say hi – you can reach me at [email protected] or on social media below