James Valentine is a musician and songwriter and the lead guitarist for one of the most popular bands of our time Maroon 5. The GRAMMY award-winning band has sold more than 120 million records and been together over 20 years.
In addition to being an extremely talented and accomplished musician and a kind and generous person, James is an avid meditator and has gone on multiple silent retreats. I was excited to talk to him about his journey working as a creative and how mindfulness has impacted his craft and his life.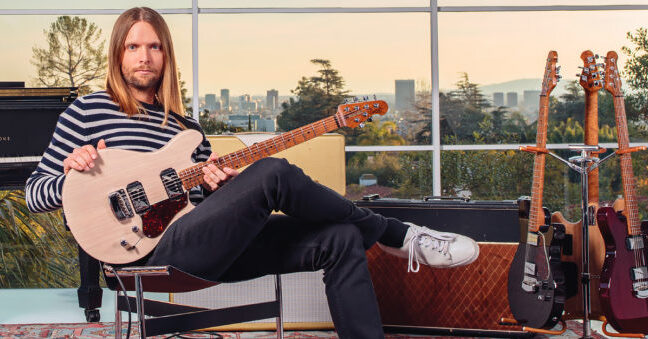 ---
In Today's show we explore:
How he discovered his passion for music
His journey that landed him in Maroon 5
How he's overcome performance anxiety through meditation
His creative process
And much much more.
Hope you guys enjoy the show!
---
Listen Here:
---
Resources from the Episode:
www.maroon5.com
Shinzen young –https://www.shinzen.org/
Unified Mindfulness https://unifiedmindfulness.com/
BOOK: The Artists Way https://www.amazon.com/Artists-Way-25th-Anniversary/dp/0143129252
BOOK: Non Zero by Robert Wright https://www.amazon.com/Nonzero-Logic-Destiny-Robert-Wright/dp/0679758941
BOOK: Sapiens https://www.amazon.com/Sapiens-Humankind-Yuval-Noah-Harari/dp/0062316095
---
---
Let's Connect!
I would love to hear your feedback and get to know you guys so if you have topic requests or guest suggestions or just want to say hi – you can reach me at [email protected] or on social media below