When the weight of your giving exceeds that of your pain, that's when everything changes.

– Mathieu Twagirumukiza, Survivor of the Genocide in Rwanda
Do you believe that love can heal ANYTHING? Our guest today does. And she has seen it first-hand.
 ~
From helping people cope with extreme traumas to healing the pain and childhood wounds that may be blocking us from expressing our truest potential – this woman knows healing.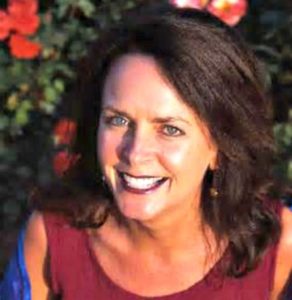 ~
In addition to trauma survivors, Dr. Leyden also works with heart-centered healers, teachers, coaches, social entrepreneurs and change-makers who are committed to their own healing and yearn for more meaning and impact in their lives
~
Dr. Leyden is doing some incredible things – She founded the non-profit organization 
Create Global Healing
 and established 
Project LIGHT: Rwanda
 – the world's first international youth healing, heart-centered leadership and entrepreneurship program. Project LIGHT nurtures our next generation of young people to heal, work and lead us into a peaceful future.
~
(There is no limit great or small, be a part of a peaceful future!) 
~
One of the most inspirational things about Lori is that she finds the miracles that are possible out of tragedy. She finds hope in the most unexpected places and her work is living proof in the transformative power of forgiveness
~
She has worked with genocide survivors in Rwanda and those effected by the tragic shooting in Newtown, CT. And she believes that love can heal ANYTHING. Let me say that again, LOVE CAN HEAL ANYTHING. And I'm all about getting on board with that.
 ~
Lori is living her destiny and 
she is launching a 7-week course on SEPTEMBER 21, 2016 to help others do the same! She will teach you how to uncover your truest potential and heal old wounds that are blocking you from doing so. SO SO cool that she is sharing her wisdom! 
~
You don't want to miss this inspiring and transformative conversation. Join us!
---
In today's episode we discuss: 
Her 7-step process for becoming your most authentic self, which she calls "The Grace Process"
How a near-death experience changed her life
How to discover your purpose
What the "Ultimate Transformation Trap" is
What is Tapping and how you can try it at home
What she's learned from working with trauma victims in Rwanda and Newtown, CT.
And tons more
---
Listen here:
---
In today's show we explore:
Lori's childhood trauma and search for healing
Stress-related problems for Lori when in her 30's
The first book, about healing tools and strategies
2003: Lori left home and her marriage, had two surgeries, and a near-death experience
Researching everything in life as a choice
A move from Rhode Island to California
Development of The Grace Process
Harnessing the energy of grace
Grace: a feeling of oneness when the ordinary becomes extraordinary
The Formula: choice, forgiveness, and be open to the energies of gratitude, love, wonder, and joy
The Ultimate Transformation Trap
Are you in your head or in your heart?
At ease with uncertainty
What we all want—to be seen and heard
Noticing when you're contracted
Stories of REAL forgiveness
Finding peace
EFT and tapping: how it works
Tapping down anxiety and stress
Understanding your blocks
Receiving vs. Giving
Lori shares her greatest lesson of healing, her favorite transformational books, and a guided meditation!
---
Resources from the Episode:
www.lorileyden.com (Find information about her Outrageous Grace course and other upcoming events.)
www.lorileyden.com/grace   (View the replay of Lori's webinar!)
Lori's organization Create Global Healing
WATCH Trailer for Lori's documentary – https://www.createglobalhealing.org/media/
WATCH FULL VERSION of Lori's documentary – https://www.createglobalhealing.org/acep/
Watch a POWERFUL story of healing in this documentary about Lori's work: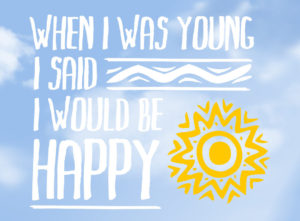 ---
---
Let's Connect
I would love to hear your feedback and get to know you guys so if you have topic requests or guest suggestions or just want to say hi – you can reach me at [email protected] or on social media below