Today I'm talking to an inspirational friend of mine.. Matt Coulter.
 ~
Matt is the co-founder and executive director of 
The Young and Brave Foundation
, which is a nonprofit organization dedicated to helping today's youth beat cancer. What an incredible intention, right? It's an incredible foundation designed to support those, 40 and under, who are battling cancer. I also love that if you donate to a specific warrior 
100%
 of the money goes to the family… it's amazing.
~
 ~
One of the things that inspires me most about Matt is his journey to find meaning in his life. He started his career in a high paying job, completely driven by money and status.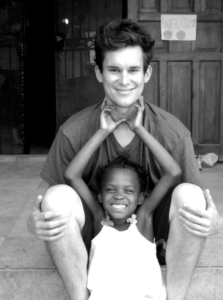 ~
I think most of us can relate to the idea of chasing the wrong things, whether it's Money, Fame, status, (the list goes on and on) and thinking these things are going to bring us that deep fulfillment that we are longing for. "When I have this, or when this happens THEN I will be happy."
~
But these things are usually ego driven and insatiable so no matter how much money, fame or status we get, it will never be enough.
~
And if you peel back yet another layer, I think ultimately we are just trying to prove to ourselves and others
 ~
1. That we're enough
2. That we matter
3. That we're special.
 ~
All of which is actually an inside job and will never be satiated from the external world. So either way we're set up for failure chasing these things that our society places so much value on..
 ~
And this is not to say you can't want these things but understand, that they will probably not fulfill you in the way that you think they will.
 ~
Some people go a lifetime unknowingly chasing these things only to reach their goal mystified as to why they don't feel fulfilled.…and quite the opposite are greeted with empty dissatisfaction.
 ~
What's cool about Matt is that he made this discovery about himself early on. In his early 30's, feeling dissatisfied and unfulfilled he quit his high paying job and shifted his purpose to giving back to others – starting "The Young and Brave Foundation" with his best friend, professional surfer Nathanial Curran. And his life has been different ever since.
 ~
In today's episode, Matt and I had a really fun and playful conversation and we cover a wide range of topics.. from …discovering your purpose and the value of living in service to others… to sensory deprivation tanks, journaling, sleep & creativity.
~
We also discuss:
The moment he realized he wasn't happy and the changes he made to discover a life with meaning
His shift from serving SELF to serving OTHERS.. and how that's changed his life
The link between doing what you love and authenticity
How we can all make a difference
And much much more..
~
Matt is a super smart and creative guy and he's using his skills to help the greater good, which is what it's all about.
 ~
Hope you guys enjoy the show!
---
---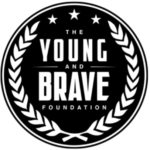 SHOW NOTES: 
Connect with Matt:
 ~
Matt's Most Transformational Books: 
~
Other resources mentioned in Episode:
Sensory Deprivation Tank Sarah went to- 
Float Lab

---
---
Let's Connect
I would love to hear your feedback and get to know you guys so if you have topic requests or guest suggestions or just want to say hi – you can reach me at [email protected] or on social media below